Chests and Keys – A treasure trove for Zoo 2: Animal Park players!
|
Zoo 2: Animal Park has a vast selection of animals you may place in your zoo. On top of this there are countless decorative objects for enclosures and your park, as well as the enclosures themselves. All these items can be purchased either for in-game currency or diamonds – or collect the puzzle pieces and swap them for the item.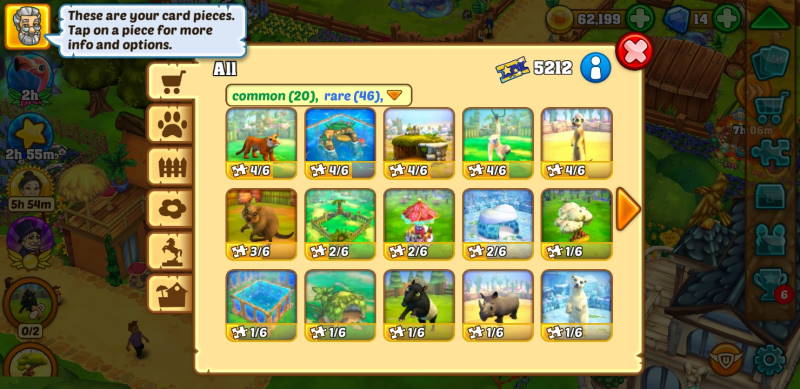 Some very valuable items are of course very rare, some are easy to find. Most of these items and all animals – even the ones available only as bonus items when purchasing diamond packages – can be found in chests. The only exceptions are land extensions, upgrades for buildings and employees.
upjers tip: You can find all the information on currencies and how to complete collected cards with tickets in our blog post "Coins, diamonds and tickets – all you need to know about the currencies of Zoo 2: Animal Park".
One way to get card pieces is to open treasure chests.
Chests are available in different varieties: Pink (friendship chests), blue (normal chests), purple (rare chests), red (retro chests), and gold (legendary chests). You can get these chests in several ways. You can help your friends (friendship chests), at level-up, in the chest shop, as daily login bonus, or as quest reward.
The Zoo 2: Animal Park Chests – how to get them and what can be found there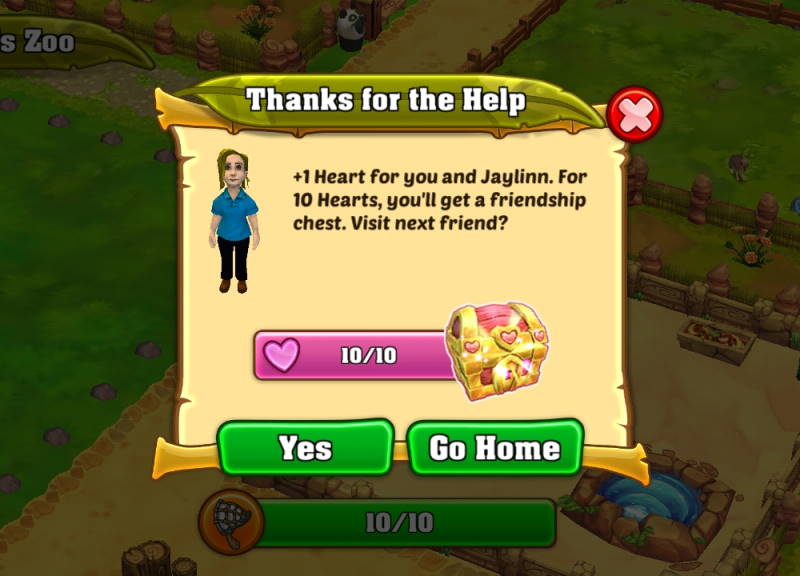 Friendship chests you get when you and your friends help each other out ten times. That means that if you help ten friends you will get a chest – and if ten friends help you out, you will get a chest as well. So if you and your friends are very active, you can get up to 3 chests a day! These chests mostly contain normal and rare card pieces – but sometimes you will find the occasional special surprise.
upjers tip: Did you know that you can open the chest directly from the "Thank you for your help" window once you got ten hearts? Just tap on the chest to open it.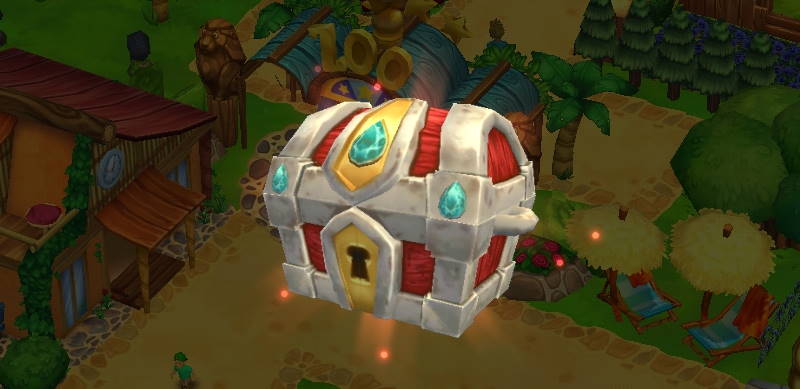 Normal chests are available for coins in the chest shop, as quest rewards, daily login bonus and when leveling up. These chests, like the friendship chests contain many animals, decorations and more in different stages of rarity.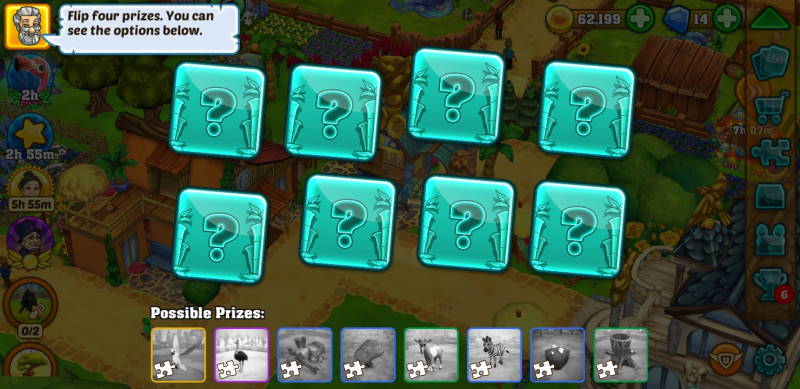 Rare chests are available for diamonds from the chest shop, as prizes for quests, when leveling up, as daily login gift for regulars, as event rewards and for being a member in the Zoo Academy. Rare chests, of course, have a higher probability to contain rare items.
Retro chests contain a lot of rare animals which have been available as bonus items with diamond-packs. Like the normal and rare chests, retro chests can be found in the chests-menu on the right.
Legendary chests, as the name suggests, are an easy way to get animals that were available as VIP premium animals. These are the most rare and valuable animals.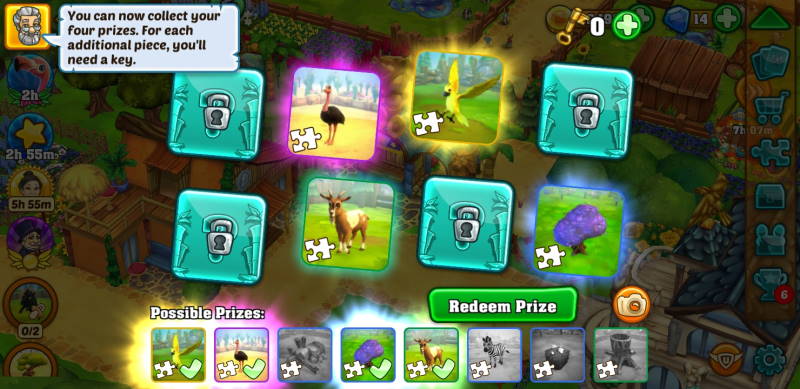 Rewards and Keys
When opening a chest, you can select four of the eight possible rewards. You can see which items are available within the chest at the lower part of the screen. If you would like to get more – if, for example, the chests contains a super rare item and you want to increase your chance of getting this – you can use chest keys to unlock more cards.
Keys are available as daily rewards as well as through tapping on the "+" icon next to the key symbol.