Uppy's Travels: Real-Life Dino Experience
|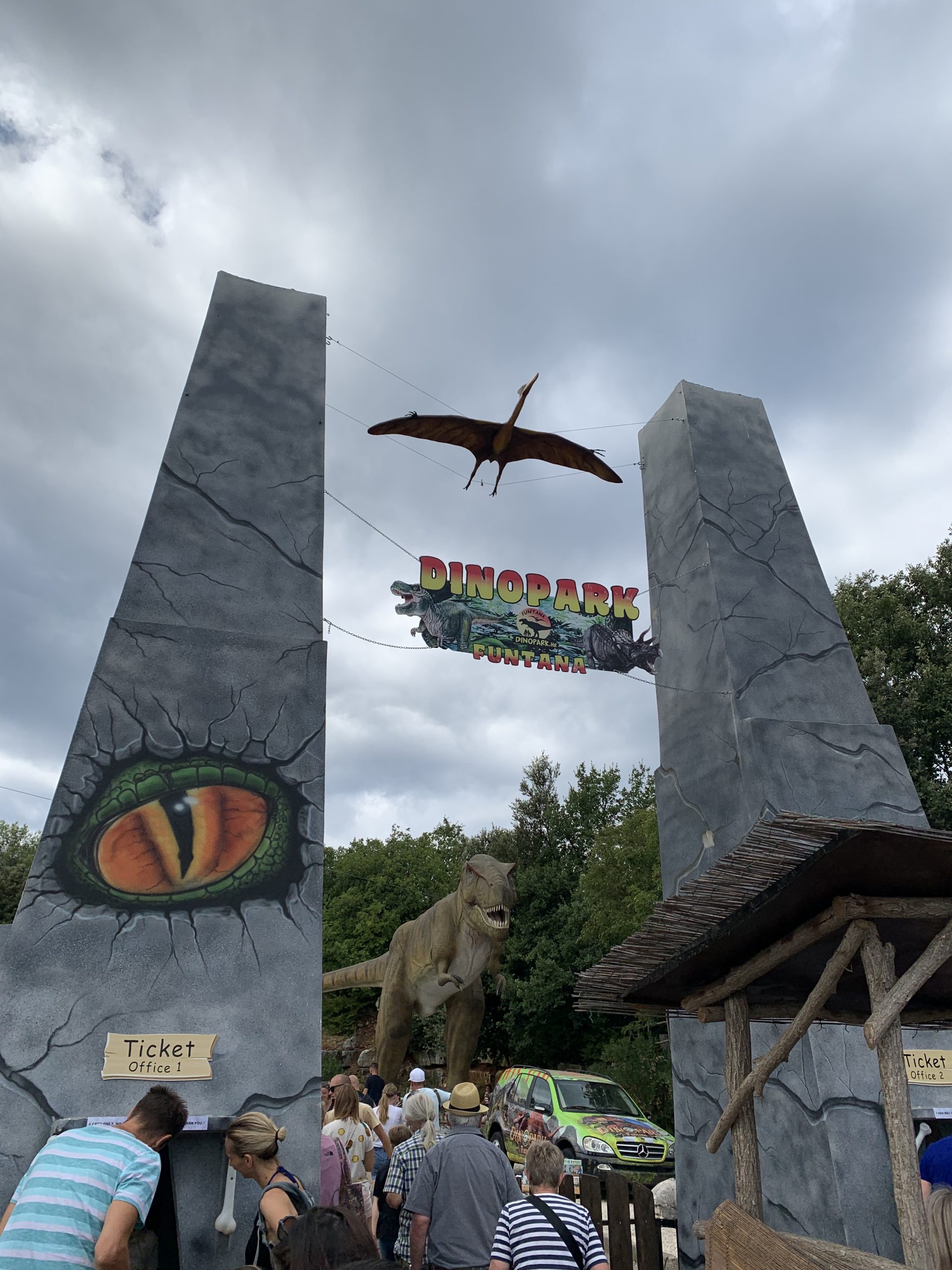 Uppy was all the more pleased that one of our colleagues took him to a real dinosaur park!
The Funtana Dinopark, which Uppy visited, is located in the heart of Istria only a few minutes from Poreč and is the first, largest and most popular theme park in Croatia.
The scenery at the entrance already gave a foretaste of what to expect there: Monster Tracks, a Histriasaurus, and the largest Tyranosurus Rex in whole Europe greeted the visitors.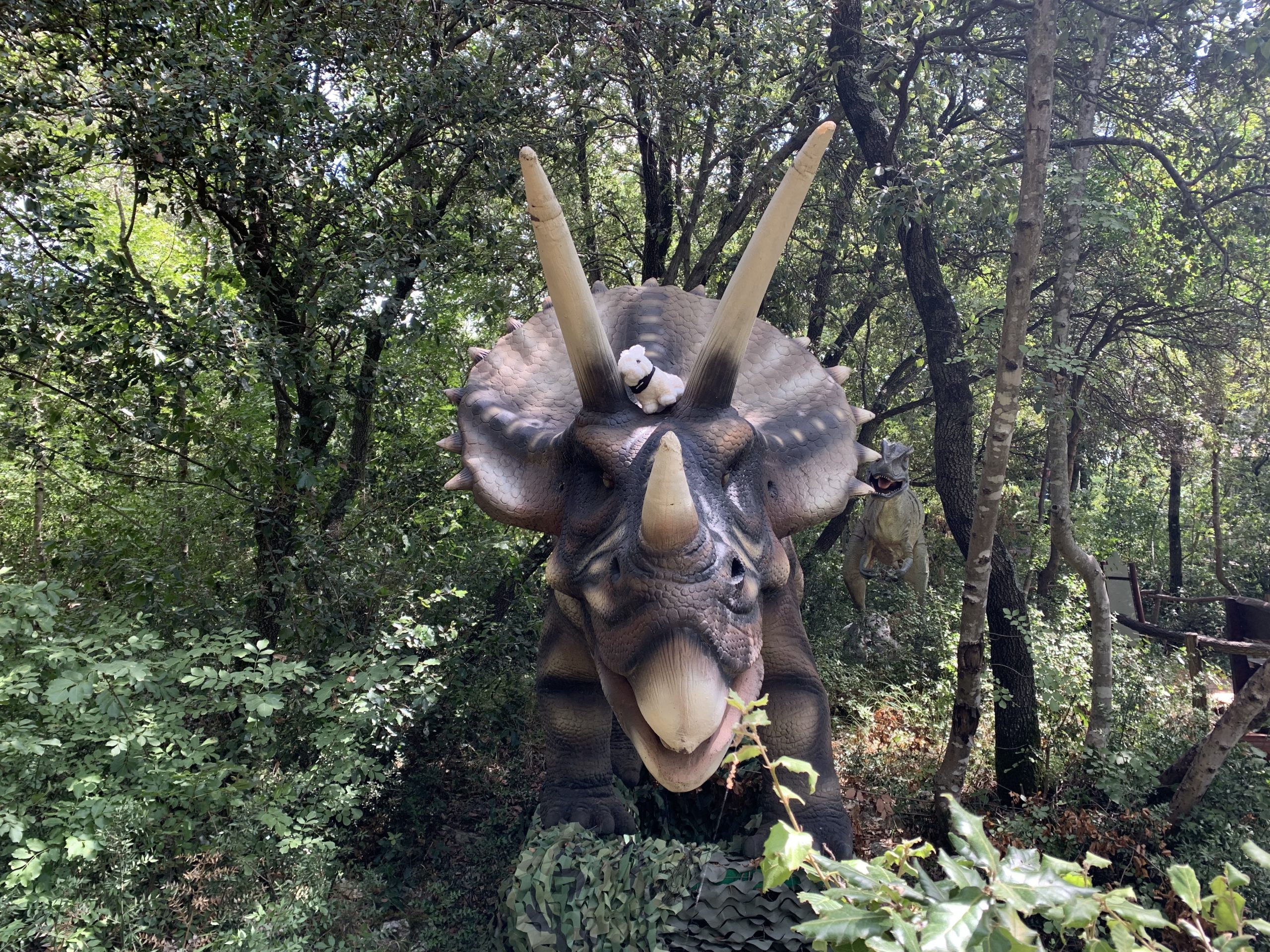 The 2.5 km long wooden paths meandered through the densely overgrown and shady forest, which was truly a blessing given the almost tropical temperatures.
To the right and left of the paths were over 80 different life-size dinos, which moved, made noises and came across so authentic that you felt like you truly traveled back in time to the dinosaur era.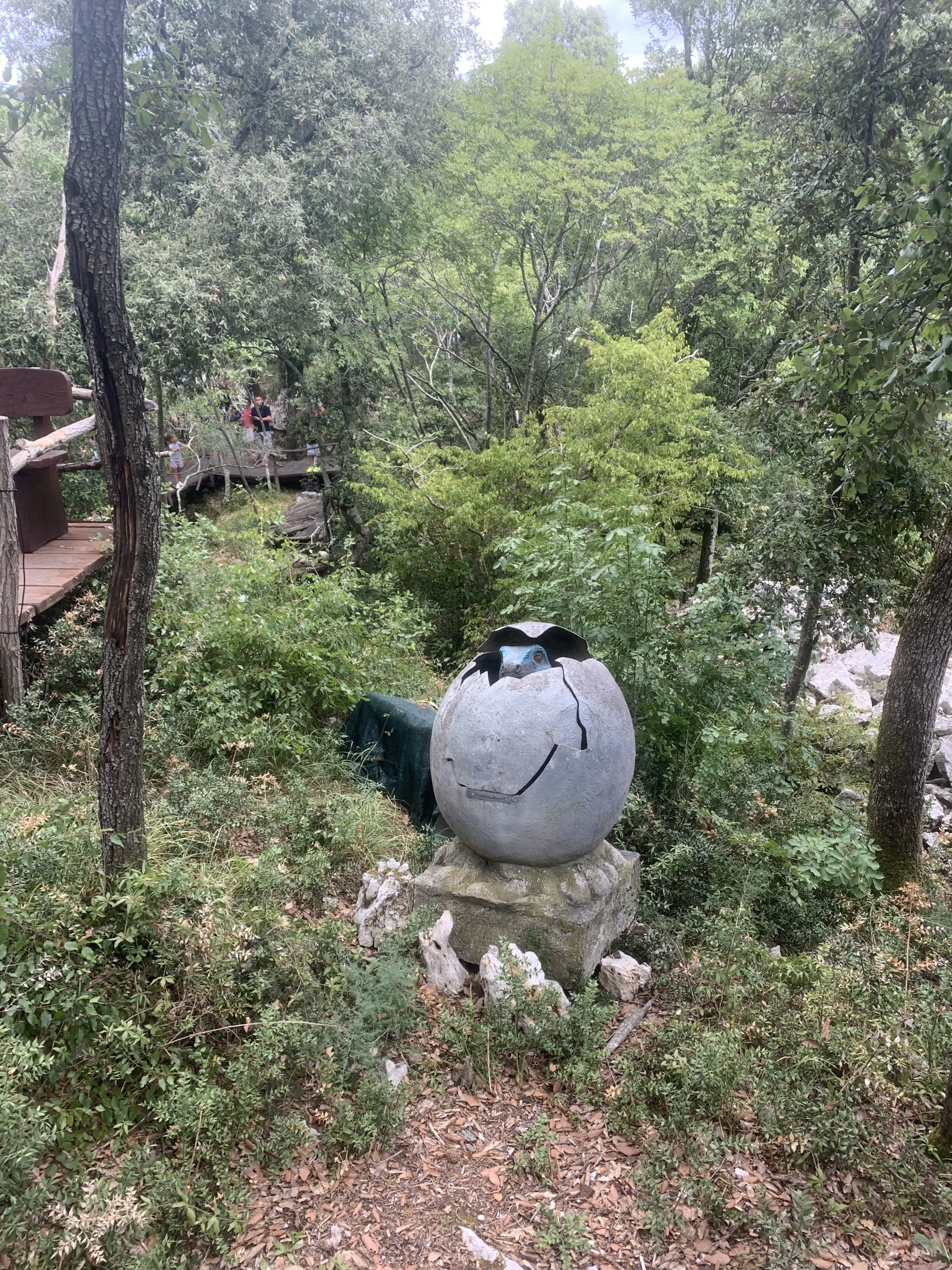 Everywhere little dinosaurs hatched from their eggs. Everywhere you looked, you saw laughing and enthusiastic faces of children, even the adults made big eyes and marveled.
Numerous attractions, such as a petting zoo, pony rides, trampoline jumping, or an albino python, with which you could take a picture, made the Dinopark visit a perfect experience!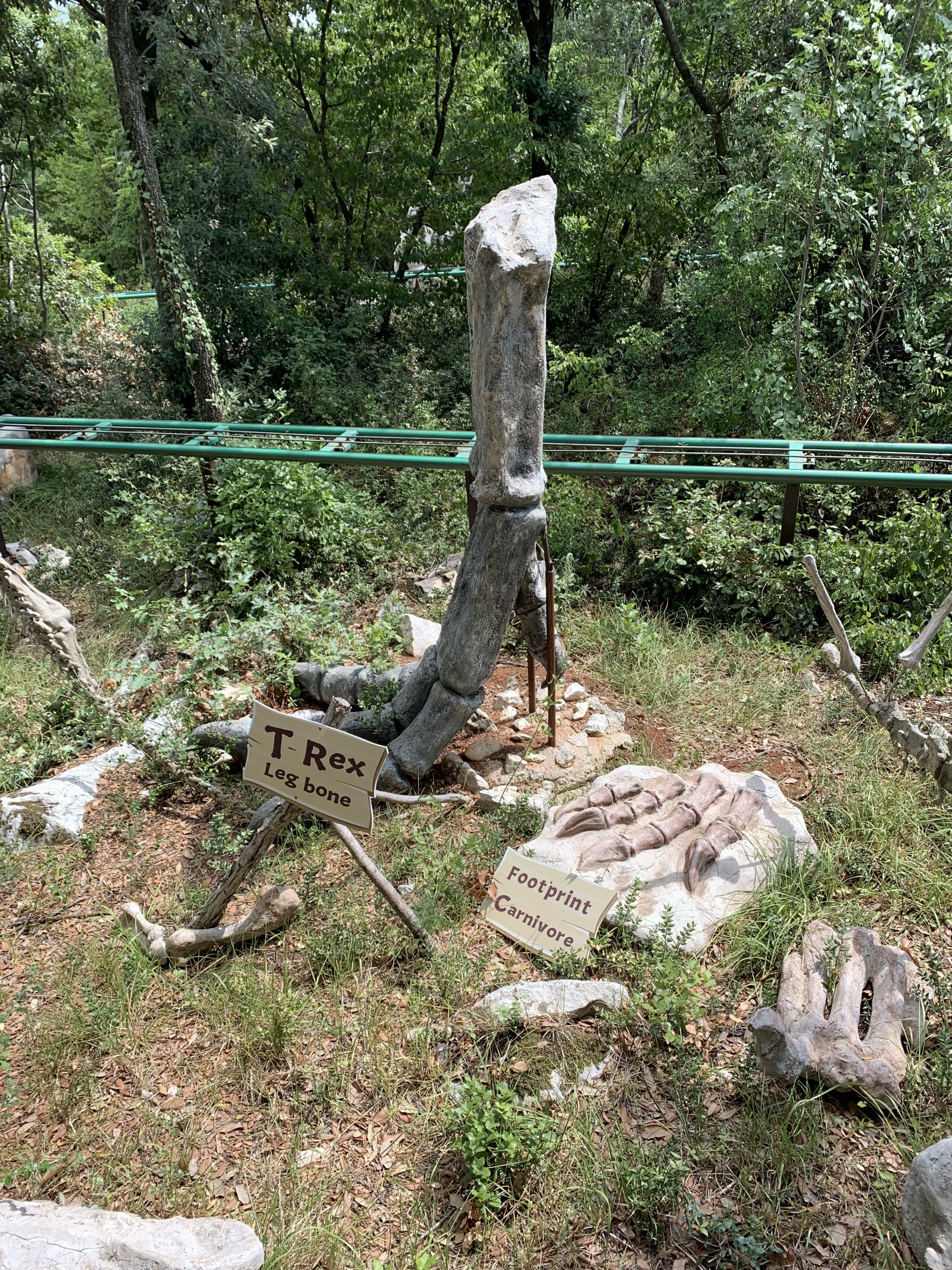 There was also a huge Dino Dome arena with over 1,000 seats and live Jurassic dinosaur show.
In addition, one could look at dino-skeletons in Skeleton Valley. For this there were paleontologist workshops. There you could learn, for example, the fact that dinosaur fossils were found in Istria!
There were numerous rides, such as the pirate rocking ship "Tortuga", the roller coaster "Dragon Coaster", the flying carousel "Twister", the ride "Stone Station" and also a "Mini Train".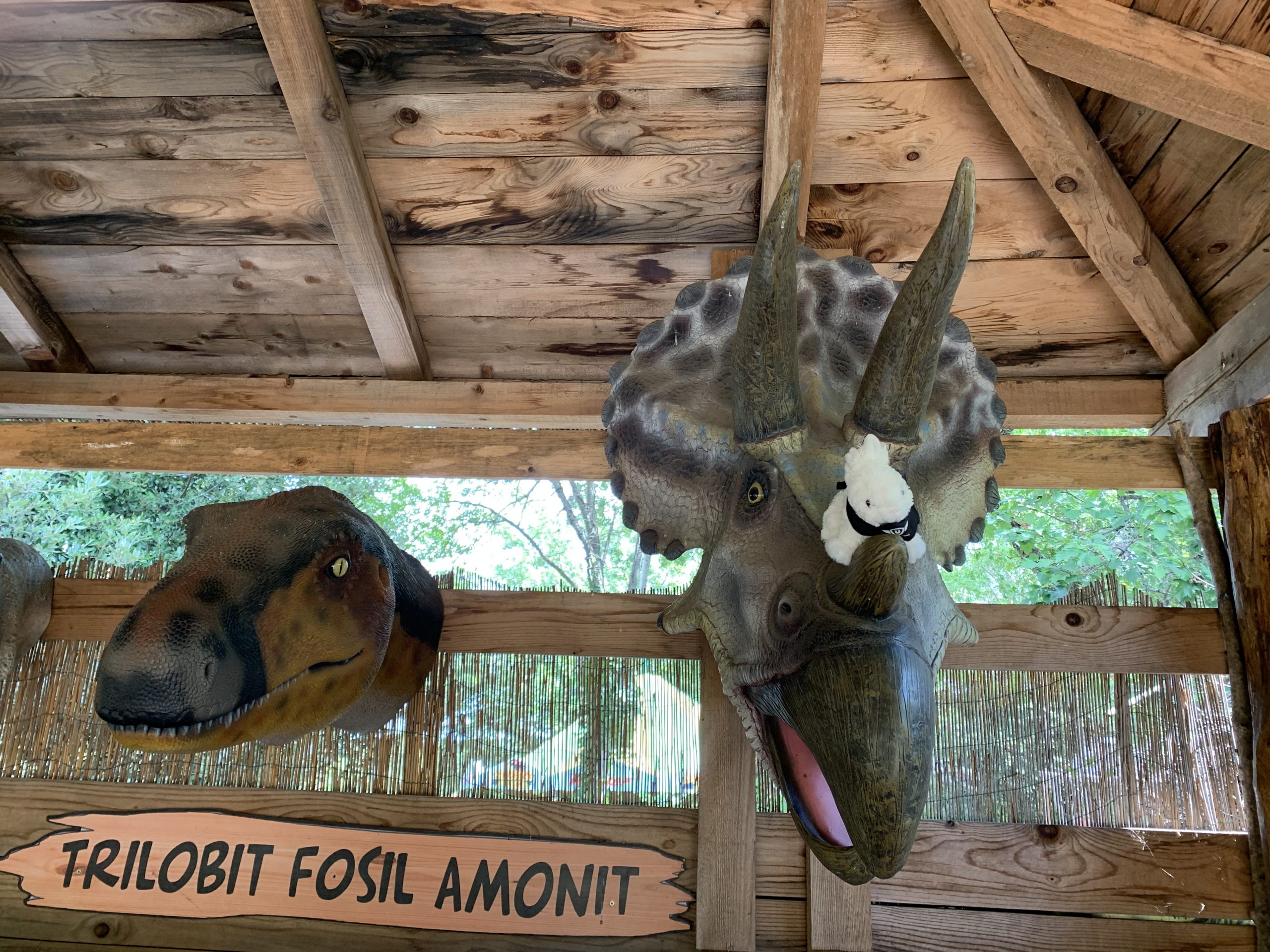 There were also archery, paintball, and shooting range activities. You could even ride on a dinosaur! Lasting memories provided a visit to the fossil and souvenir store in the end.
After that exhausting day, the Jurassic BBQ restaurant provided adequate dino food: dino burgers, McDinos and T-Rex nuggets filled up all hungry dinosaur researchers-to-be.