Work and Play – New Minigolf Holes & ICU Rooms
|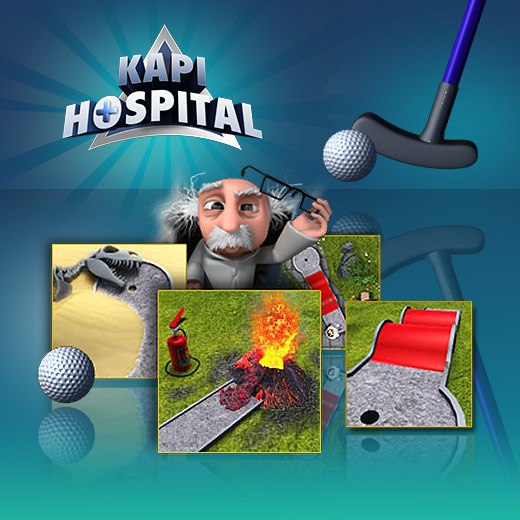 There's so much work to do for your doctors – hospital life can get pretty stressful. But luckily, there are now four new minigolf holes available for your Minigolf Floor – so let your doctors relax and play some games! Each of the new holes has three upgrades available, which can be unlocked by playing a certain number of games at each hole or paying Coins.
The ICU also has some new rooms: Find out more about your patients with the ECG/EEG and finally treat your craziest clients in the all-new Psychotherapy rooms. Like the Minigolf, these rooms come with three upgrades a piece, which can be unlocked by performing treatments or paying Coins.
The doctors' associations also have a new goal to work towards. With 50,000 brains, they will be able unlock yet another world wonder, and offer their members the change to solo unlock the fifth world wonder themselves if they weren't involved in a project to do that before.
Come check out the updates!