Step Right up to My Free Circus
|
If you've always dreamed of becoming a ringmaster, you're in luck! Because My Free Circus has just been launched in the UK Play Store! Don your very best top hat and your finest garments, and head on over to the big top to slip into the role of a circus manager.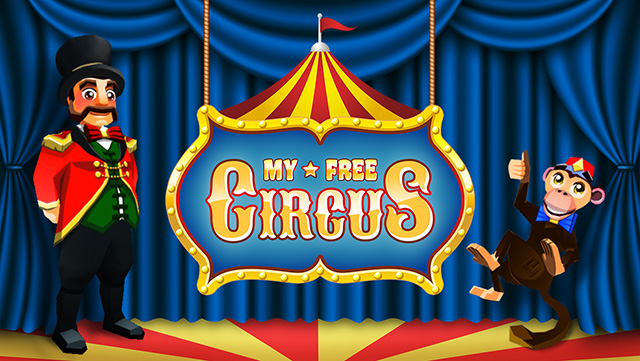 If you're right at home among prancing ponies, mischievous monkeys and leaping lions, you'll love the setting for My Free Circus. Nestled on the banks of a tranquil river in a beautiful forest clearing, your newly established circus has the very best foundation for success. Build your circus from the ground up – at first, you'll have to make do with just a juggler and a pony, but soon, you'll have crowds pouring in to see your death-defying acrobats, fearless fire-eaters and your well-trained menagerie of exotic animals.
Grow your own crops and cook tasty meals for your crew and audiences. Manufacture your own props, and make sure to keep your performers supply with the best of everything – after all, they're the pillar of your success. Launch sensational shows and awe your audiences with one of a kind performances that will keep them coming back for more. Call in the clowns!
My Free Circus is now available in the UK Play Store for Android devices. The game will be made available in other regions soon – so keep your eye out for updates! You'll find My Free Circus and many other super cool apps on our mobile page!