Germany's Soccer Oracles
|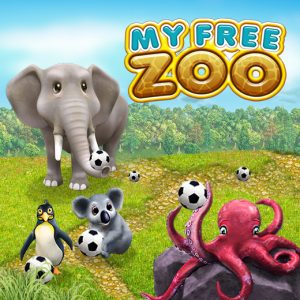 Once again, plenty of animal oracles are surfacing to make their predictions for the 2016 European Championship.
Almost every zoo worth their salt has chosen an animal that is supposed to name the winners before every match.
Back in 2010, Paul the octopus achieved worldwide fame after correctly predicting the results of all games involving the German team. Unfortunately, Paul passed away of natural causes shortly after the world cup in South Africa.
Now all sorts of other animal oracles are lining up to fill Paul's tentaclesteps.
The Stuttgarter Zoo's elephant cow Zella has already failed with her first prediction attempt: She had "foreseen" a loss for Germany against Ukraine.
Oobi-Ooobi, a koala at the Leipziger Zoo wasn't quite right either. The Australian marsupial had predicted a tie. But honestly, who could have predicted Boateng's crazy save?!
Flocke the penguin from Lübbenau in Brandenburg fared better, predicting a victory for the Germans in their first group stage game, and is still in the running for a claim to fame as a prophetic animal.
His penguin kin at the zoo had correctly announced a win for Germany against Argentina two years ago – who knows, maybe the penguins have sources we don't know about!
We're going to be keeping a close eye on the various animal oracles and their predictions for the 2016 European Championship. Even if they're only meant as a joke, they are nonetheless fun to watch!
By the way: Did you know that the Common Octopus is a reward in the current My Free Zoo Euro 2016 Event? Of course, the other three animal oracles – penguin, elephant and koala – are also available in our adorable zoo game.
Play My Free Zoo for free in your browser …or download the app My Free Zoo Mobile!