How to get more Coins in My Free Circus
|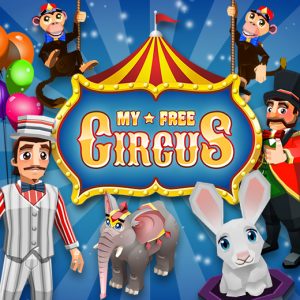 In My Free Circus, a large empty field is waiting to be filled with life. That's a lot of work, so we've compiled some of the best tips for getting the necessary Coins faster:
Saving
As simple as it may sound: If you need more Coins in My Free Circus, you should try to save. Don't immediately buy everything you just unlocked with a new level up, or that is required for a quest. Set yourself specific goals and think about what is most important for you to master the tasks ahead. The rest will follow bit by bit later on.
Fulfill Visitors' Requests
Your circus visitors don't just come for the show. Often, they want to feed the animals, or have a little bite to eat themselves. If you sell them a carrot or some tasty hot soup, that's a few more Coins jingling in your pockets!
Serve Customers in Town
The people in the nearby town have heard of your fantastic snacks and homegrown produce, too, and want some as well. You can simply use the delivery truck to send them what they want while you're out hanging up posters.
Put on Circus Shows
The ringmaster has plenty of fantastic ideas for shows. If you manage to assemble the proper casts for his dramatic visions and put on the show, he'll have a sizable reward for you – which is just what you need after all of that hard training!
Attract More Visitors
The admissions fees are another good source of money in My Free Circus. The more visitors you have, the faster your admissions booth will fill with more money for you to collect. Setting up decorations, hiring lots of performers and training the ones you have are all great ways to attract more visitors.
The Neighboring Circus
Another circus nearby isn't quite as successful as yours and is always struggling a bit when it comes to supplies. It's constantly in need of new supplies for its visitors and performers. You can see what they currently need in the "Ship" tab of your delivery board, and send out the desired grain, carrots, pretzels, ketchup and more! You can even select your reward yourself – the slider allows you to determine how many Coins and experience points you'll get for fulfilling the order.
Achievements
Some of the more tricky objectives in the game will award you a medal. These can be seen by clicking on the "Trophy" tab of the ringmaster's wagon. For example, you might get an achievement for training a certain number of performers, expanding your circus a number of times, or helping your friends out very often. And of course, these medals are accompanied by a monetary prize as well – after all, you've earned it!
Confetti Fountain
At level 7, you'll find a confetti fountain just outside your big top. Fill it by collecting confetti from visitors, circus shows and training performers. Once it's reached the target amount, it will rain confetti – and Coins – for you!