ALASKA DAY IN MY FREE ZOO
|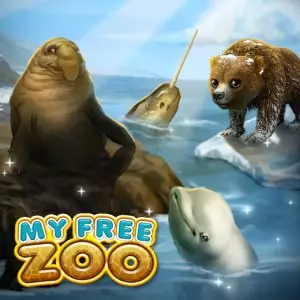 Today, My Free Zoo celebrates Alaska Day with a fantastic 24-hour action:
Until tomorrow, 19.10. 2018 (11 am), we halve the breeding times and the breeding food costs for certain animals and double the number of offsprings in case of breeding success!
This concerns the zoo animals that also occur in Alaska: the American Black Bear, the Moose, the Polar Bear, the Kodiak Bear, the Mountain Goat, the Beluga Whale, the Narwhal, the Northern Elephant Seal and the Bald Eagle.
And why is there an Alaska Day on October 18th? Because 151 years ago, the land that is today the state of Alaska, was given by Russia to the United States.
Good luck for breeding on Alaska Day at My Free Zoo!