STONIES CAN BUNKER MORE FOOD
|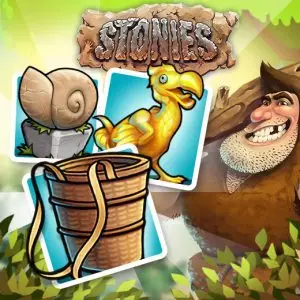 This accessory in Stonies is especially good for the collectors.
For with the new back carrier, one of your Stonies gets +8 on food and resources.
Thus, the warehouse is quickly filled with supplies of food, wood and stone. If you buy at least 100 crystals, you will get the back carrier for free.
If you get at least 200 crystals, you get the decoration ammonite on top. She gives you hand axes, twigs, wooden nails, sapphires, drums, violet paint, sinews, and crystal shards.
If you buy the 500-crystal package, the third gift is the golden dodo. This NPC brings tendons, eggs, feathers, crystal shards, quartz, sapphire, topaz and nuts.
Check out the new bonus items for Stonies now! Of course, this also applies to all app players.