OVER HEDGE AND DITCH: RIDING IN MY FREE FARM 2
|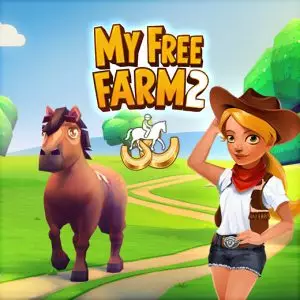 Do you like horses and rides? Or do you just want to be a successful farmer in My Free Farm 2? Then you're probably looking forward to the latest expansion option for your farm.
Players from level six can now purchase a pony stall and horses for their farm and can look forward to additional thaler and horseshoe points depending on the difficulty of the terrain and the endurance of your pony.
A ride can take between a few minutes and almost two hours for the trickiest route.
Of course, your pony has to recover and be fed after the exhausting tour, but after a short while, you can serve the next guest. With a little patience, you can achieve a place among the best pony farm owners, who are mentioned weekly in the newspaper. Have fun with your new pony farm in My Free Farm 2!