MY FREE ZOO DIVES INTO JURASSIC ERA
|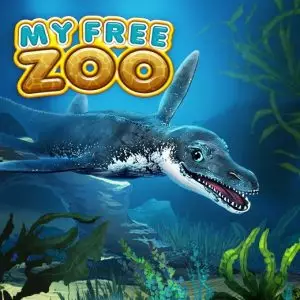 The Pliosaurus was a dreaded predator for over 60 million years.
He was 15 meters long – two and a half meters of it just the head.
Fish, cephalopods and other marine reptiles had to be aware of him.
In the museum of My Free Zoo, you can now dig up and explore fossil parts of the Pliosaurus if you have unlocked the Jurassic era.
Maybe one of these sea dinosaurs will be swimming in your zoo soon.
Also new is the Manul – this cat is now available in the shop under the rock and ice enclosure animals.
The Manul is common in the rocky deserts and mountains of Central Asia. He is a skilful hunter who captures small mammals and even birds. For the Manul, you need six pieces of cards.
Enjoy Pliosaurus and Manul at My Free Zoo.