UPTASIA: WONDERS FROM THE ORIENT
|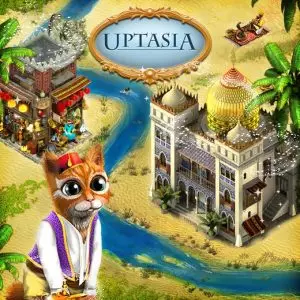 Yasha has brought miracles from the Orient on his flying carpet.
You can now get them at the new "One Thousand and Two Nights" Event.
For that, you solve the hidden object and collect magic lamps.
The reward list includes the snake charmer "Ranjid", the lamp booth "Bazaar" and the oriental house "Osman".
In addition, Orient-Bianca for the cat post and 20 VIP points are waiting for you.
The Wimmelevent goes until the 20th of November at 12 o'clock.
The exchange end for the miracle lamps is exactly two days later.
We wish you a fantastic time at the "Thousand and Two Nights" event in Uptasia.