DOUBLE BOOSTER WEEK IN WAUIES
|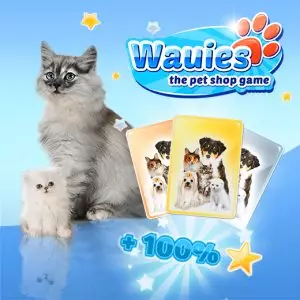 Card parts allow you to collect many valuable items in Wauies.
From rare decoration items to sweet kittens to our three exclusive booster animals.
In the double booster week, this will be even faster.
Until Thursday (22.11.) you get an additional booster for each one you get.
Therefore you can get a lot of card parts.
All the cards are ready for the Double Booster Week in Wauies – The Pet Shop Game