TOOLS, BEARS AND ICECOLD DECOR FOR STONIES
|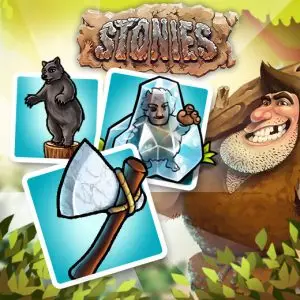 New bonus items are waiting for you when buying crystals in Stonies.
If you get at least 100 crystals, you will get the marble axe for free. This useful tool boosts the ability to collect resources by ten and the ability to build by five points.
If you invest for 200 or more crystals, then the Stuffed Bear is waiting for you.
The prey provides the regularly with useful items such as meat, eggs or sugar beet.
With a purchase of at least 500 crystals, you will receive the frozen Stonie.
From this decoration you get, for example, crystal splinters, emeralds or nuts.
Three handy bonus items for the Stone Age clan – now in Stonies