What are these bolts in Zoo 2: Animal Park for?
|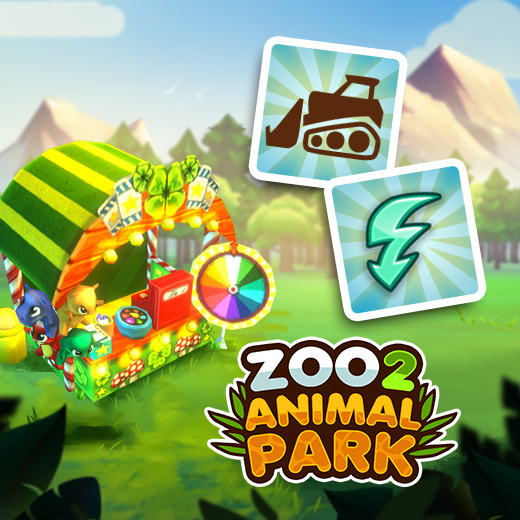 Have you ever won one of these lightning bolt symbols when spinning the wheel of fortune in Zoo 2: Animal Park? That's one charge of energy for the bulldozer in your zoo.
The bulldozer can pick up loads of decoration items and move them into your inventory or to another corner of your zoo.
To do so, your bulldozer needs energy – pictured as lightning bolt icons. For every object you want to pick up you need one charge of energy. You can move a maximum of 50 objects with your bulldozer at once.
Where do I get charges for my bulldozer?
There are three possibilities to obtain energy charges for your bulldozer in Zoo 2: Animal Park:
1. As a reward from the wheel of fortune
2. When completing certain quests
3. In exchange for diamonds

The small pack of energy with 100 charges costs one diamond
The medium pack of energy with 550 charges costs five diamonds
The big pack of energy with 1250 charges costs ten diamonds
How do I unlock the bulldozer feature?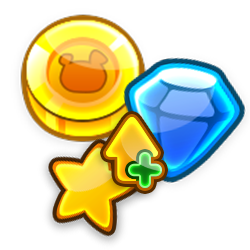 To get the bulldozer you need to arrive at level 25. Then you'll get the option to unlock the bulldozer with 50 diamonds or 500,000 coins.

Do I have to unlock the bulldozer to advance in the game?

No, this bulldozer quest is not mandatory. You can also ignore it and continue playing while finishing other quests. It won't prevent you from leveling up.