Zoo 2: Animal Park expansions – How to buy new land
|
One of the most important tasks a zoo has is the preservation of the widest variety of animal species. This is reflected in Zoo 2: Animal Parks charming background story, leading you from your humble beginnings to becoming a well renowned wildlife preserve.
In the course of your zoo's story, many friends drop by asking you to take care of this or that animal – so you might run out of space for the next enclosure.
Zoo 2: Animal Park expansions – more space for your animals
That's the moment you have to ask your neighbor, Gilbert Grump if he would sell you a parcel of his land at the zoo's border. And even though he might be a real grumpy person, he can be swayed to sell you his land… of course you have to prove that you are sincere in your endeavor to run a tidy zoo – despite appearances, he is a cunning business man after all.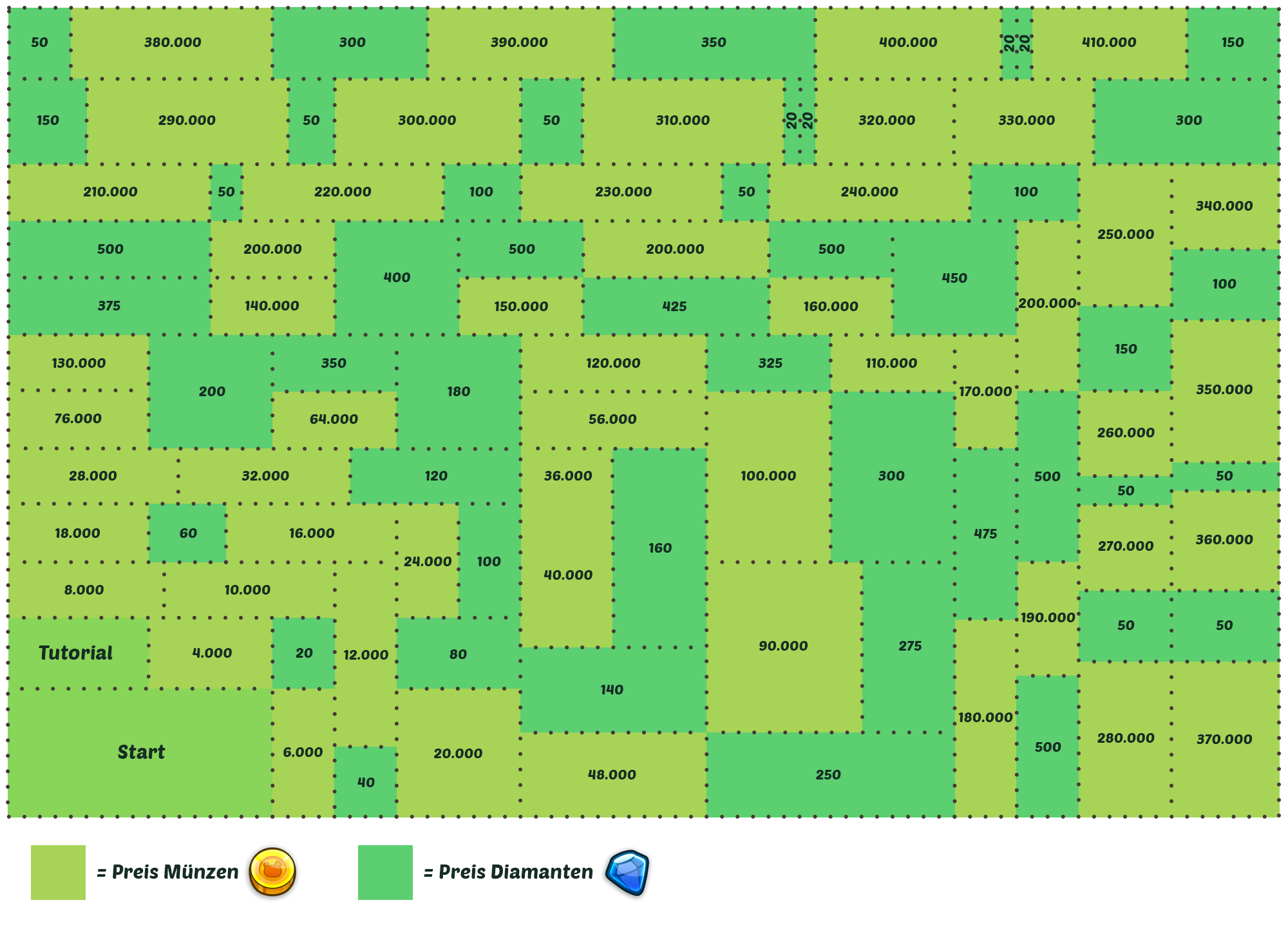 So if you are looking to purchase more land in Zoo 2: Animal Park, it's rather simple: gilbert has marked all the land he is willing to sell. So he placed little signposts in each parcel. Tap – or click – on that signpost to see how much gold or how many diamonds Gilbert asks.
Of course you can also take on the challenge to expand you zoo with paying as little diamonds as possible – which may be an exciting puzzle to solve. 🙂
We also listed all the different parcels and their price in the following PDF to download.