"Coming Home to a colorful world"
More than 130 million players have downloaded our apps and/or registered for one of our browser games. To get to know our players better, we are now starting a new series called "Player of the Month", introducing some of the people behind that incredible number. The first person we would like to introduce is Tablet- and PC gamer Janni. Originating from a small town at the river Mosel, 48 year-old Janni has registered for seven of our games – with farming-game classic "My Free Farm" as her favorite.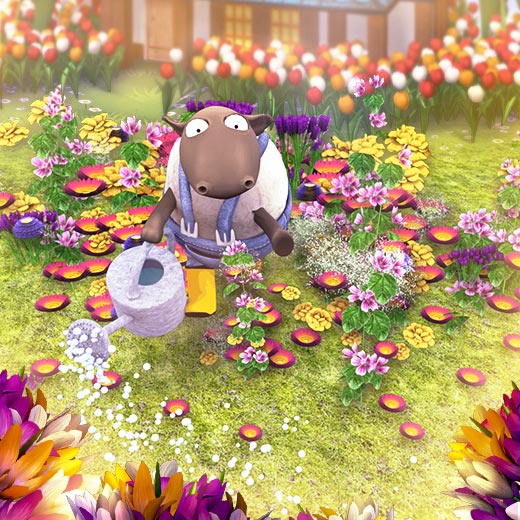 How did you discover your favorite game My Free Farm first?
Some ten years ago, the game was recommended to me on forums I visited at that time.
What about the game do you like best? And – if so – why would you recommend the game to others?
The game's world is full of likable and friendly moments – and as such a great diversion from daily routines. Having a chat with your clan members, working together to achieve certain in-game goals… all of that is uplifting and fun. Logging in feels like coming home to a bright and colorful world.
What are your most memorable moments with the game?
Playing together to reach common milestones in the game is always great. This year, I managed to win the new year's competition – that was exciting! And there are so many cool and lovingly designed updates like the Easter, Christmas, Halloween holiday-events. And there are so many more.
If you were a game designer, able to change anything about the game: What would it be?
I could not think of anything.
The game designers are doing a great job!
What was your clan's biggest success?
Climbing up the high-score lists, unlocking new areas in the game, and completing quests – these are always nice achievements to make us happy. But most important is playing together, reaching the same goals and spurring each other on, which can even go beyond the game.
Do you have any secret tips you would like to share?
When you create your in-game world, do as you please. This means it's going to be good!
And what do you do when you are not playing My Free Farm?
I work a part-time nurse for the elderly. I like to be with my friends and family, work in our big gardens, love to go out for dinner, dream of my next holidays, love to bake and even do a bit of Yoga.
Share
Related Posts