Apps are a great way to experience the fantasy worlds of the upjers universe on the go – embark on wild adventures and explore strange or idyllic worlds with some of the best android games around. Sail the high seas and live a life of piracy in Monkey Bay, or settle down in the peaceful countryside and establish a flourishing farm in My Free Farm 2, hunt down elusive objects in Uptasia, or give into the fast-paced clicking craze of Zoo Clicker and Farm Clicker – the variety of these free android games is truly amazing. We're going introduce some of the best free android games below – have fun exploring!
My Free Farm 2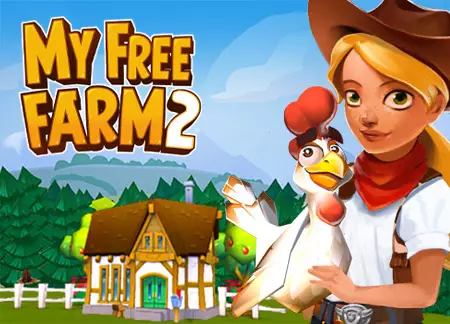 An idyllic setting, countless lovingly animated animals, and a wealth of production chains and quests – all that and more awaits you in the stunning 3D world of My Free Farm 2. Grow crops, and use your farm-fresh produce to make over 80 products – from tasty candies to elaborate meals, from stylish knitwear to fragrant beeswax. My Free Farm 2 is a tribute to the legendary browser game of the same name – expanding on the game's concept, My Free Farm 2 is a fully standalone game with innovative 3D cartoon graphics and intuitive navigation. It's no surprise that this colorful farm simulation enjoys immense popularity as one of upjers' best app games!
Uptasia

Let yourself be whisked away to the idyllic world of the 19th century and explore countless historic fantasy settings, ranging from everyday classics such as bakeries and dairies to exotic locations such as shipyards and circuses in this unique hidden object game app for android devices. Find hidden items in intricately detailed, cluttered images and test your riddling skills with countless tricky puzzles. Explore numerous game modes, from "Find-All" scenarios which require you to find the same item multiple times, to "Spot-the-Difference" games and puzzling brainteasing riddles. Experience hidden object games on the go with the free android game Uptasia and be enchanted today.

My Free Zoo

If you love animals, My Free Zoo Mobile is the game for you! Care for countless lovingly animated animals, ranging from zoo classics such as lions, elephants, and tigers to exotics such as clouded leopards, Amazon river dolphins, cape vultures and more! Create your very own zoo on your smartphone or tablet. Aside from everyday tasks such as feeding and tending to animals, you'll get to work on exciting quests – from bringing your zoo up to speed with decorations to saving endangered animal species by breeding offspring of rare and endangered species – as an added perk, these adorable animal babies are especially popular with your visitors who will flood into your zoo. My Free Zoo is an unrivaled zoo gaming experience – discover the world of zoos with your friends in one of the best android apps around!
You'll find all about our "best gaming apps" on https://m.upjers.com/en/apps.