If you've always dreamt of becoming a pirate overlord or starting a family farm, you're bound to be enchanted by upjers' iOS games. Explore new and foreign worlds in some of the best iPad games around on the go – experience ferocious battles in Monkey Bay, help a wide variety of artisans and craftsmen recover elusive hidden objects in Uptasia or run an idyllic farm in My Free Farm 2. A selection of some of the best iPhone games of 2015 will be introduced below. Discover these fantastic free iPad games today!
My Free Farm 2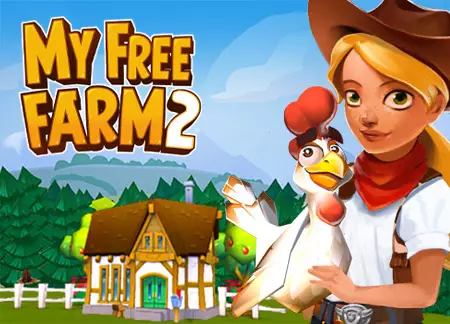 The unique 3D world of My Free Farm 2 is bound to captivate you. Let yourself be whisked away to a countryside paradise. Nestled between a sprawling forest and a beautiful river, your virtual farm is a little piece of heaven – right on your iPhone or iPad. The lovable characters of My Free Farm 2 will accompany you as you grow crops, cook, sew and craft, to establish a thriving family farm. Loosely based upon the eponymous browser game, My Free Farm 2 is a brand-new standalone app for iOS devices. With its stunning 3D graphics, intuitive controls, and charming animations, you'll be enchanted by this unique farm simulation. Discover the magic of country life today.

Uptasia

Think you have keen eyes? Test your searching skills with a hidden object adventure with no equal. Help the Uptasians find items hidden in lovingly-detailed 19th century settings. With the helpful assistance of everyone's favorite feline, Bianca the Uptasia cat, you can puzzle your way through countless intricately decorated scenarios – from dairies and bakeries to farms and shipyards in this unparalleled iOS app. This standalone version of the popular eponymous browser game guarantees long-lasting fun on the go, as you solve tricky riddles, find differences in near identical pictures, and of course track down tons of hidden objects!


Monkey Bay
If it's a pirate's life for you, you're in the right place. Become a pirate captain and lead a ragtag crew of ferocious pirates into epic battles in this one of the best iPad games around. Attack rival islands, prove your buccaneering skills, and sail home with piles of booty. Go bananas with a captivating battle system and fortify your own island base with a wide array of crazy defensive structures, from classics such as swivel cannons and mortars to more … unconventional defenses such as zombie huts, crazed chickens and irresistible, yet strategically placed piles of bananas. Keep your ship amply supplied with trigger-happy pistoleras, cannonballs and explosive chickens, and get ready to plunder in this arr-mazing pirate-themed tower defense game. 


You will find all Information about our iOS apps on https://m.upjers.com/en/apps.