If you're looking for entertaining browser games, look no further! Here at upjers, we have some of the best online games around. Let yourself be whisked away to a tranquil life in the countryside in My Little Farmies or My Free Farm, build a subterranean lair and lord over hordes of rag-tag monsters in Undermaster, or create a vacation paradise for swarms of eager tourists in My Sunny Resort – the possibilities are endless, and best of all, you can enjoy all of our games for free! We've got something for everyone, from animal enthusiasts to puzzle freaks. So without further ado, we'd like to introduce some of our best online games:
My Little Farmies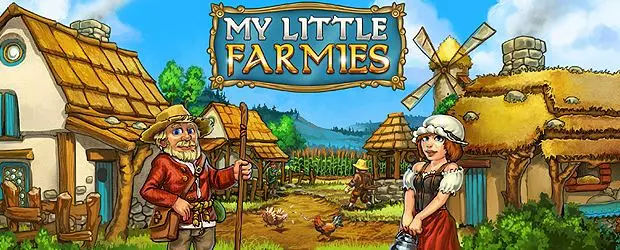 Journey back to a simpler time with the medieval farm simulation My Little Farmies. Create your very own village and take care of the tasks of everyday life – which can be surprisingly fun. Take care of a wide variety of farm animals – from classic chickens and goats to more exotic livestock such as highland cows and Mangalitsa pigs. You can even breed animals to increase their efficiency, and of course, enjoy the sight of baby animals frolicking in the fields. Grow a multitude of different crops, cereals and fibers, fruits and berries – each of which can be processed into new, exciting products in lovingly detailed and animated artisan workshops. Sell your farm-fresh produce to eager customers that flock to your farm or embark on voyages to the furthest corners of the world with your guild to trade with exotic goods from all over the world.
My Free Zoo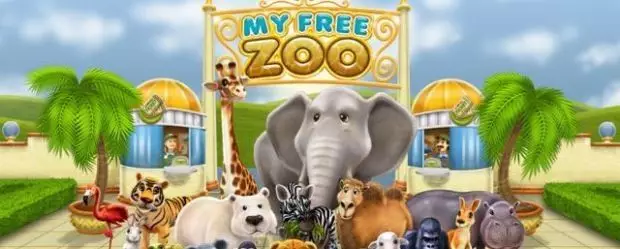 If you've always dreamed of becoming a zoo director, you've come to the right place! Establish your very own zoo in one of our best browser games. Encounter countless rare and exotic species right in your browser – from tiny glittering-throated emeralds and moon bears to classic zoo favorites such as lions, elephants and giraffes. Decorate your zoo with countless items, ranging from an impressive selection of flowers and trees over concessions stands and restrooms to imposing animal statues and fancy themed enclosures. Build a breeding station and breed adorable baby animals, which, of course, are a hit with your visitors. Complete exciting weekly breeding challenges and band together with other players in Organizations, where you maintain and stock countless wildlife reserves. With so much to do and so many animal species to encounter, it's no wonder that My Free Zoo ranks among the top zoo games around.
My Sunny Resort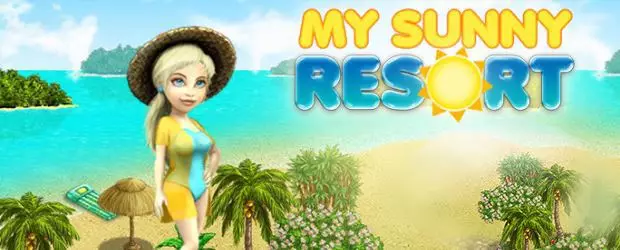 Who says you can't mix business with pleasure? Let yourself be enchanted by sandy beaches, the gentle rushing of the waves and the soft squawking of the gulls as they wheel overhead. In My Sunny Resort, you slip into the role of an ambitious resort owner, out on a mission to make the best vacation destination around. Provide only the best for your valued guests: top of the line bungalows and cabins, luxurious pools to cool off, and attractions that offer something for everyone. Plant flowers and trees, set up beautiful decorations, and hire staff that will help make your guests' holidays unforgettable. You'll start out in a beautiful beach resort, but as your resort enterprise expands, you'll be able to run a mountain and a safari resort as well, offering your guests ever greater adventures. A cast of lovable characters will help you along in the game as you master entertaining story quests and maximize profits in your vacation paradise.
My Free Farm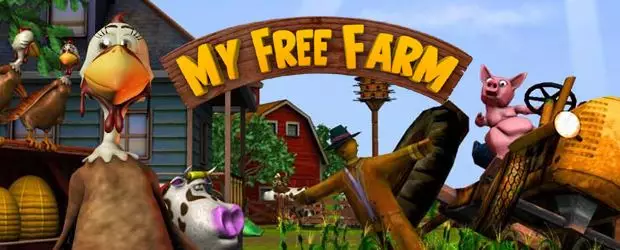 Escape the stress of everyday life in the idyllic world of My Free Farm. Run your own farm on the outskirts of Mootown and grow farm-fresh produce for the eager Farmies lining up on your farm. As you progress through the game, you won't just be able to plant more crops and build workshops for various products – you'll also have the opportunity to explore countless other settings – from a quiet picnic area where you can make tasty treats for Farmies on their day off over a forestry with its own sawmill to a farmer's market full of exciting businesses such as a flower shop, speed-eating competition and a veterinary clinic. There are countless ways to run your farm and specialize – or you can do it all.
Uptasia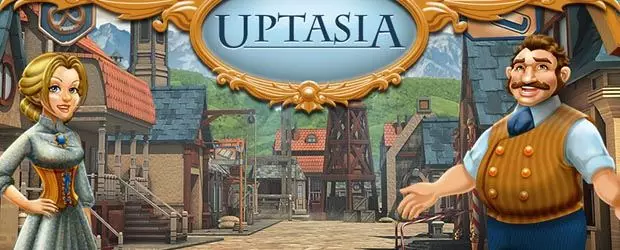 Dive into the idyllic world of the 19th century! Play hidden object games in countless lovingly detailed settings – from dairies and florists to shipwrecks and excavations. Find specific items in cluttered pictures, play find-the-difference games and solve tricky riddles as you go. Best of all though, you can build a thriving town with countless workshops and factories on the side and serve curious customers stopping by to visit. Bake bread and rolls in the bakery, craft chairs and tables in the carpentry, expensive soaps and perfumes in the drug store – all of which can be sold at your bustling market place. With the coppers and experience you earn, you'll be able to unlock more factories and game modes, providing a constant stream of fun new challenges and tasks. The mysterious Magic Tower also hosts special themed events with fantastic themed rewards for enthusiast object hunters. Free hidden object games in Uptasia have never been this much fun!
Undermaster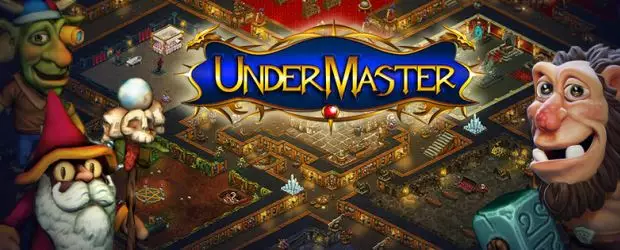 Sunshine and flowers are overrated – at least according the monsters living far beneath the earth's surface. In the cool dark vaults and passages of your very own dungeon in Undermaster, you can fashion the subterranean lair you've always dreamed of. With the help of subservient earth imps that just don't know any better, you can tunnel your way through the earth and build all sorts of rooms – ranging from purely functional kitchens and dorms to unnecessarily opulent throne rooms. Lure unsuspecting monsters into service by providing adequate accommodations and decorating your lair so richly that monsters will come from all over the world to see what all the fuss is about. Have dim-witted trolls smith you weapons, and enlist the services of bloodthirsty vampires to hunt for you. And once your dungeon operation is running smoothly, you can turn your attention to conquering the world above with the help of fearsome battle monsters.
These are only a few of the thrilling cool browser games available at en.upjers.com. Come check them out discover the magic that makes them the best online games around!