Dinosaur Park: Primeval Zoo – Tips for Getting Started
|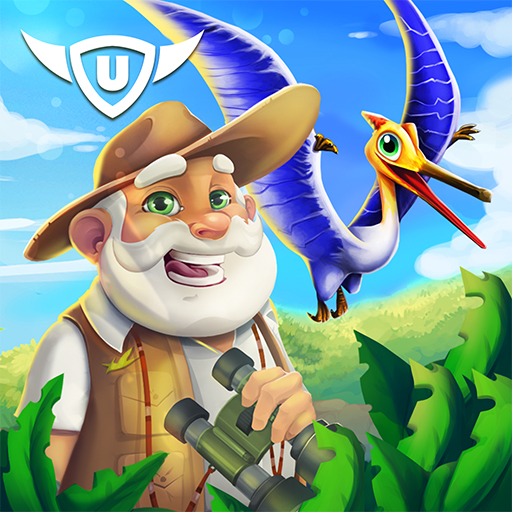 After the sensational discovery of dinosaurs in Antarctica, it's up to you. You bring the prehistoric giants back to life and run a park that hopefully attracts as many visitors as possible.
Life as a park manager can sometimes be quite exhausting and maybe you have already lost the overview with all the animals, enclosures, tasks and decorations.
But don't worry: nothing is as tricky as it might seem at first. In this blog article, we'll give you valuable tips and tricks to help you get started in Dinosaur Park: Primeval Zoo.
Quests and tasks in Dinosaur Park: Primeval Zoo
The story in Dinosaur Park: Primeval Zoo is told through dialogs. In the conversations you'll learn more about the background story and the characters will set the tasks and quests. You should definitely complete them, because you'll not only get rewards such as coins, ammonites, experience points and items.

You'll also learn the basics of the game, which will help you immensely in the further course of Dinosaur Park: Primeval Zoo. You'll find the tasks you've been given and your progress in the menu on the left.
Play Dinosaur Park: Primeval Zoo as often as possible
You probably already know the calendar in Dinosaur Park: Primeval Zoo that appears right at the start of the game. For each day you play, you can pick up a gift there. And you should do that in any case, because coins, ammonites, items, employees, keys, chests, amber and DNA strands for dinos are waiting for you here.

If you play regularly, you can also frequently complete the many small tasks that come up. And that brings us to the next point.
Keep your park clean
Your guests will like it if the park is clean and tidy. Of course, trash cans along the paths will help, but you'll still have to keep cleaning up the litter. The flowers and plant decorations also need to be watered regularly. This will earn you experience points and your guests will thank you by visiting your park even more.

This way, money comes into your entrance cashier and snack bars faster, which you can then invest in your park again. With a click on the visitor icon at the top of the menu you can see how many popularity points you still need until the next guest and what your guests want from you.
Make friends in Dinosaur Park: Primeval Zoo
Playing is fun, but playing together is even better. You can add friends using the icon in the menu on the right. Either you accept one of the suggestions that the game makes to you. Or you know the username or support ID and can add them directly. You can visit your friends' parks from the menu and help them with small tasks, such as catching escaped dinosaurs.

For this you get hearts. Once you've collected ten of them, you'll get a friend chest that contains DNA parts. Having friends is even more worthwile, because when they level up, they share their gift with you.
With these tips, you'll get pretty far in Dinosaur Park: Primeval Zoo. Of course, the game has much more to offer. Here are some more tips to help you on your way and make the game more fun:
Enclosures and stores must be located directly on paths and the paths must be connected to the entrance. This is the only way visitors can admire your dinosaurs and spend money in the stores.
DNA parts that you don't need can be exchanged for amber. With this you can buy missing parts if you want to have a certain item or animal.
Always take care of your animals. Keep their enclosure clean, feed them and play with them. Happy animals mean happy visitors and more money in the cash register for you.
Staff members do some of the work for you, including picking up trash or taking care of the animals. For this you need an employee building.