Kapi Hospital in a Carnival Craze
|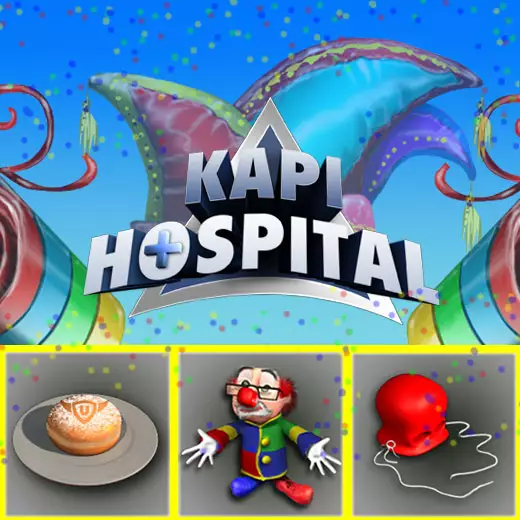 When Professor Fluffling and Miss Rosewater start busting moves on the dance floor, you know it's that time of year again – Carnival in Kapi Hospital.
After all, laughter is the best medicine – so Miss Rosewater has some special Carnival items in stock just for you:
How about Chuckles the Clown? A vital part of every Carnival celebration.
Or maybe just the Clown Nose – for minimalistic costumers.
Everyone likes tossing around some streamers – Miss Rosewater in Kapi Hospital will be more than happy to supply you.
Food is also in ample supply for your Carnival festivities: Enjoy some delicious Jelly Doughnuts.
Carnival is also a great time to meet that special someone – lovers can spend Saturday together in blissful happiness – because it's Valentine's Day.
Of course, Miss Rosewater hasn't forgotten that either. If you want, you can pick up a Candle Heart or a Rose at her shop, and collect a special scratch card on February 14th.
Kapi Hospital wishes you lots of fun – regardless of if you'd rather participate in wild Carnival festivities or enjoy a candlelit romantic evening.