Solitaire Family World – Everything about Corgi-Coins, Diamonds, Stars, and Leaves
|
Maybe you have already asked yourself which benefit you can gain from the stars and leaves that you have received by playing cards in Solitaire Family World. You need these items for completing quests and designing your theme park by doing so.
Quests and Levels in Solitaire Family World
You need deco points and stars to decorate your theme park in Solitaire Family World. Stars are the reward for main quests while deco points – in the shape of leaves – are the reward for deco levels.
Levels can't be skipped! However, you can decide yourself if you currently prefer playing a deco level or a main quest. You can determine this before the start of each solitaire round by either clicking on the level icon with the yellow star or on that with the green leaf in it.
After you have collected sufficient leaves or stars by playing solitaire, you can solve the quests one after another. By tapping on the button in the left lower corner you'll get an overview of the still unsolved quests in your current chapter. The tasks are listed there sorted by categories:
⦁ Main Quests
⦁ Deco Quests
⦁ Estate
⦁ Finished Quests
Your theme park itself also shows you whether a task requires the completion of a main quest or of a deco quest. The pin on top of the small construction sites indicates that by either showing a star icon (main quest) or a leaf icon (deco quest).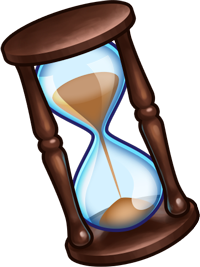 There is also a special event, during which you shall fulfill a certain number of tasks within a stipulated period of time. It is called "Lilly's Visit". If you are able to fulfill all tasks before the time has run out, you will be rewarded with great additional rewards to make your theme park in Solitaire Family World even more pompous and individual.
You can keep track of your progress during this time-based event by clicking on the corresponding icon – e.g. the hourglass – on the left edge of your screen.
The Currencies in Solitaire Family World
This Solitaire game also includes Corgi-coins and diamonds besides stars and leaves. With these you can purchase decos and upgrades for buildings as well as booster and helpers for card game rounds.

You'll receive Corgi-coins for:
… each card which is still left on the card stack after a successful game
… watching advertising videos (this will double your reward)
You can spend Corgi-coins for:
… five additional cards to get another chance to successfully complete your current card game
… changing already set up deco (for a new look for street lamps or plants)
… some building upgrades
… multiplying event items before you start a new level (pay attention to the pop up window!)

You'll receive diamonds:
… for making purchases in the shop
… as an event reward if you reach one of the higher rankings
… as possible reward when using the fortune wheel
… for completing a chapter
You can spend diamonds for:
… booster like jokers, magic wands, and rollback of your previous move
… extra lives
… even more cards for the stack
… upgrading buildings like the estate
… converting them into Corgi-coins to increase your Corgi-coins balance
Now you know everything about levels, quests, and currencies in Solitaire Family World and you can start playing the most beautiful solitaire game for your smartphone!
Free iOS download: Get the app here!
Free Android download: Get the app here!