The Profession Sound Designer
|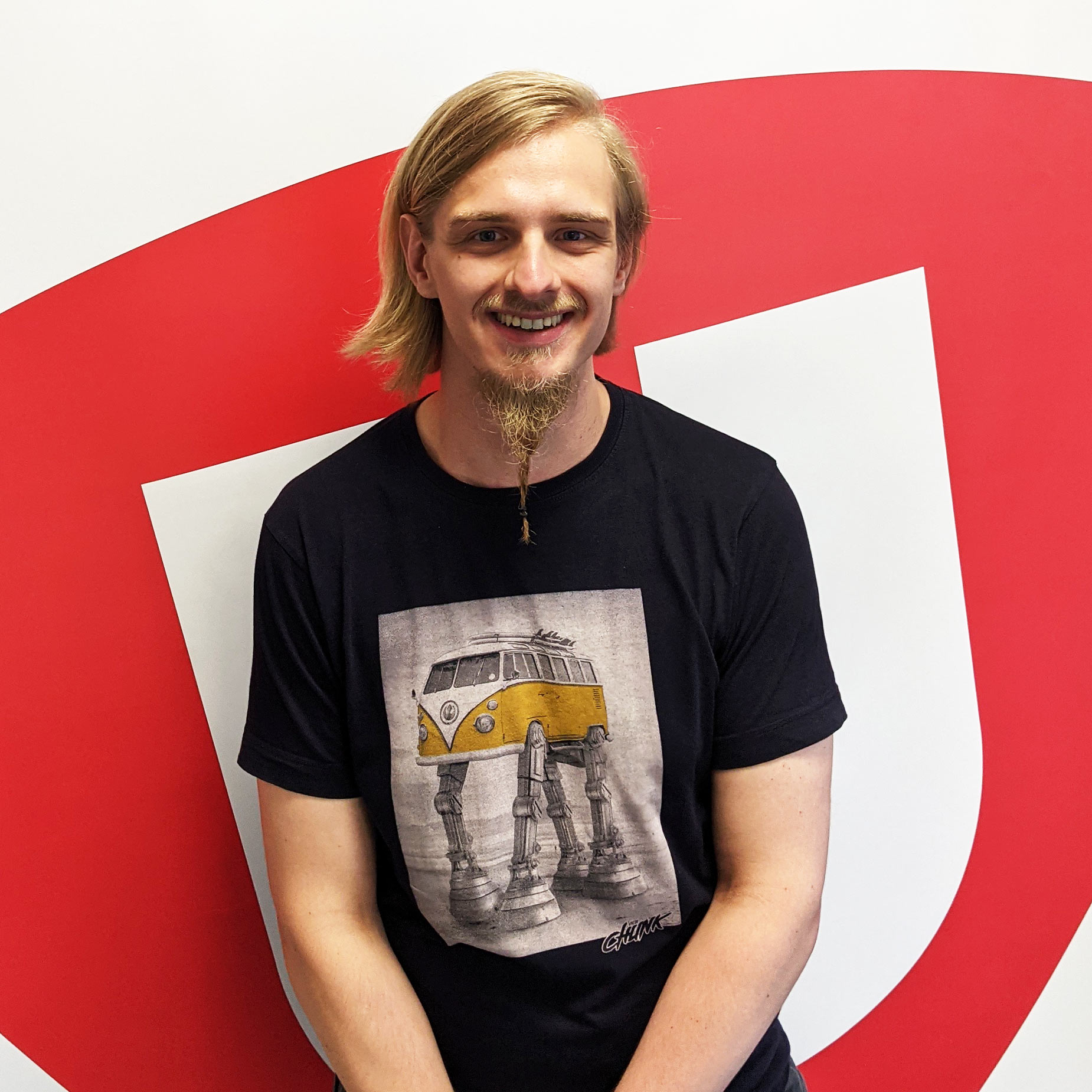 It doesn't ring a bell for everyone when they hear the term sound designer. Therefore we would like to introduce you to that profession by using the following interview with our sound designer Rene. He is not only the new but also the first sound designer at upjers and he has been working on the sounds for our games since July.
What did you bring to Bamberg?
Simply spoken, the job. I visited Bamberg a few years ago but I didn't know that it was a location for game development and I was surprised to hear that the job with upjers would bring me here.
How did you learn about upjers?
Last year I decided to end my self-employment and to look for a full-time job. It was a coincidence that upjers' job advertisement was the first one I noticed and for which I then applied.
What made you choose sound designer as your profession?
When I decided for dual studies with the SAE Bochum I didn't really know much about that section of the audio branch. Originally I am from the event branch and wanted to specialize on live technology.
I found the fascination for sound design rather unexpectedly from a practical lecture for foley (reproduction of everyday sound effects for movies) and from the closeness to fellow students from games art and programming as well as from my own passion for games. At the moment when I heard my self-created sound effects in a game for the first time, my decision was made.
What do you especially like about your work here in Bamberg?
About the town Bamberg I like the relaxed and peaceful atmosphere, which can also be felt in the office. Being a person that has spent a lot of time alone in the studio, I value the community in the office, even though the currently required distance.
What is the profession sound designer all about?
Sound design consists of a creative and a technical part. During the "designing process" itself I recombine different noises with one-another and create new sounds by doing so. The technical part comprises the editing, mixing and mastering of these sounds, the expanding of our sound libraries with my own records or with purchased external libraries, and the playing properties of the sounds in the game itself.
What is your current project?
Sadly I am not yet allowed to reveal that, but I have already got my hands on numerous games and created some sounds for e. g. My Free Zoo. I am looking forwarding to informing you about my main projects at a later date, so keep an eye on the upjers news from time to time.
So far what has been your highlight during your career as a sound designer?
It is hard to describe because the abstruse way of recording noises has become normal long ago, but, measured by the reaction of my colleagues, stabbing an apple at my work desk was a great entertainment for everyone. Maybe you will recognize that sounds in one up the upcoming My little Farmies updates.
By the way: If you sear meat/tofu with a lot of oil and also slightly reduce the high frequencies as well as rearrange the tone pitch a little, you will get fantastic rain sounds 😉
More articles :