Zoo 2: Animal Park's Zoo Academy
|

Welcome to the Zoo Academy!
Madame Yu, world-famous panda expert and founder of the esteemed Zoo Academy has extended your zoo an invitation to become a member of this illustrious institution. As a member of the Zoo Academy, you will learn to become more efficient and skilled at mastering day to day business through hard work and plenty of practice.
Students of the Academy, under the tutelage of Madame Yu, will learn a number of skills that grant bonuses to activities and tasks in the zoo.
As you learn the ins and outs of zoo management, you will rise up through the Mastery Levels, and discover tiers full of perks and valuable rewards.
Back to School!
At level 10, Madame Yu will make her first visit to your zoo. Under her watchful eye, you will be able earn your very first Mastery Level by taking care of your animals and enclosures.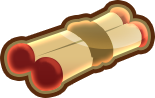 Every time you complete Madame Yu's three tasks, you will get Mastery experience in form of a scroll; these scrolls fill up your Mastery bar in the Zoo Academy and allow you to unlock Mastery levels which give fantastic perks for your zoo!
Madame Yu will have new tasks for you every six hours – these are things you should be easily able to complete because they encompass chores you would be doing around your zoo anyway, such as:
feeding animals
collecting experience
emptying registers
picking up trash
upjers Tip: If you can't find animals to feed/trash to pick up/registers to empty, just tap on the icon in the bar on the left to jump to the next item!
Mastery Levels and Perks
As you complete tasks and earn experience scrolls from Madame Yu, your Mastery Level will gradually increase. Each Mastery Level unlocks a great perk for your zoo. These include bonuses to experience and breeding chances, as well as reduced cooldowns and even pieces of treasure chests and employees!
You can check your Mastery Levels and bonuses in the Zoo Academy window. Just click on Madame Yu's golden button on the left side of the screen.
You will, however, only benefit from these perks with an active Zoo Academy membership. In the course of the first quest, Madame Yu will give you a one-week trial membership. Afterwards, you will need to pay membership fees.
Memberships are split into three tiers:
Bronze: Activates all perks that you have unlocked with Mastery Levels 1-14
Silver: Activates all perks that you have unlocked with Mastery Levels 1-49
Gold: Activates all perks you have unlocked with Mastery Levels
upjers Tip: Get a membership that matches the Mastery Levels you have unlocked so far. If you only have 13 perks unlocked through Mastery Levels, a Gold membership would be overkill.
You can upgrade your Zoo Academy membership as needed; any remaining time in your membership will be converted into a discount on the next higher tier. Your remaining days will be used up by this.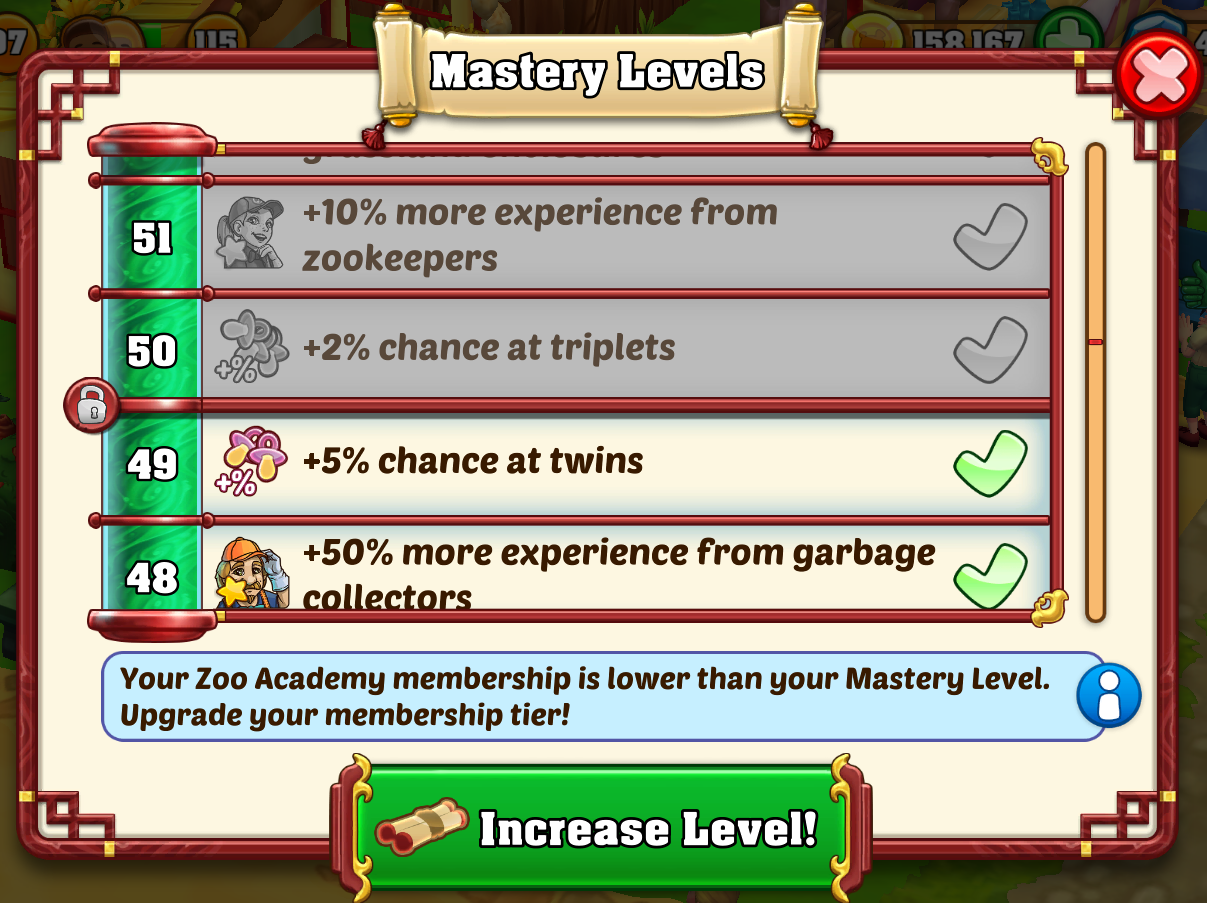 Exclusive Animal Rewards
Maintaining an active Zoo Academy membership has other advantages:
Extending an existing membership is cheaper than buying a new membership, and you will be able to earn stamps.
When you extend an existing membership by 30 days, you will get 1 stamp for 30 days of bronze, 3 stamps for 30 days of silver, and 5 stamps for 30 days of bronze.
Completing a stamp card with 10 stamps will allow you to earn exclusive Zoo Academy animals, such as the White-Tailed Mongoose: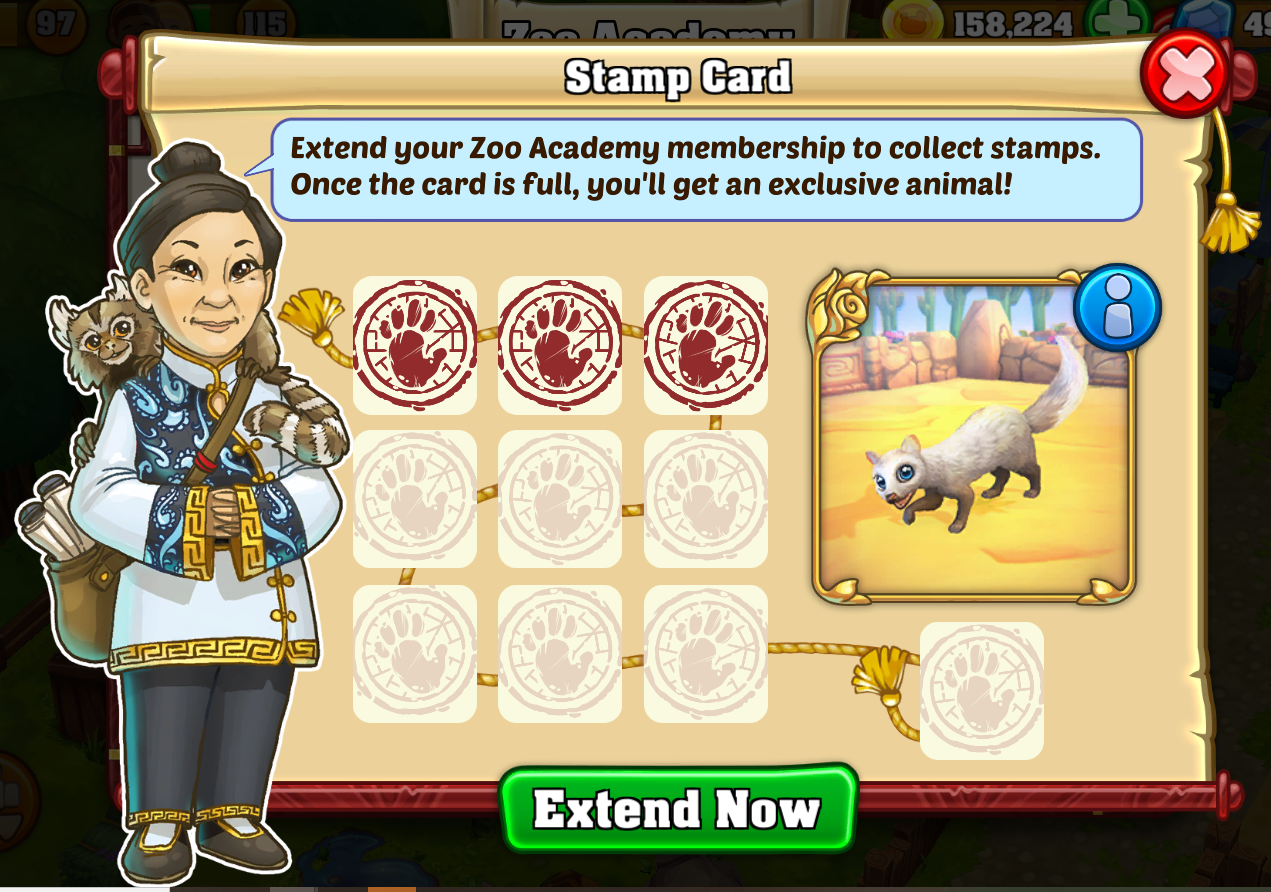 upjers Tip: If you do accidentally let your membership expire, buying 1 day and then extending that by 30 days will save you Diamonds and still let you earn stamps!
Embark on the Path to Enlightenment
Are you ready to enjoy the benefits of the Zoo Academy? Then head on over to Zoo 2: Animal Park! Just click on Madame Yu's golden button on the side of the screen to access the Zoo Academy and get started!